6 Tips for At-Home Fitness

Embarking on home workouts is like opening the door to endless fun and flexibility, especially when gyms are miles away or bursting at the seams. Whether you're turning your garden into a workout haven or transforming your living room into a fitness wonderland, the options are endless!
Sure, it's true that home training can come with its hurdles – the siren call of distractions and space limitations. But guess what? Conquering these challenges is totally within your grasp. With a sprinkle of creativity and a dash of commitment, you can whip up an environment that's primed for motivation, dedication, and peak performance!
Creating your own personal "gym" in the garage, corner of a room or somewhere else in the house is a great way to ensure that you work out as much as possible at home. You'll be glad that your bathroom and kitchen are nearby and you get to pick the playlist!
Once you have prepared the training area, keep the equipment organized and separate from the main living area and that way, every day you come in, it would definitely feel like a little getaway! And you'll have everything you need in one spot, so you'll waste less time looking for your equipment and more time working out!
You also don't need to have all that fancy or expensive equipment at home -You just need to get creative when it comes to home workouts. To keep up with your exercise routine, you'll want to stock up on some equipment depending on your workout plan.
Basic options would be an Agility Ladder, Jumping Rope, Resistance Bands, Battle Rope, or what you'd normally have in the gym like dumbbells, a utility bench or a body balance ball. This array of home gym equipment — won't break the bank and will still allow you to get the most out of your work out.
To Really Get the Most out of Working out at Home, Try these 6 Incredible Tips!
Creating an effective at-home workout routine requires tackling the significant challenge of distractions head-on. When you're within the cozy confines of your own space, various potential distractions can loom like shadows, threatening to derail your well-intentioned fitness session.
From the beckoning call of family members to the unexpected demands of daily errands, it's as if every corner of your home is conspiring to pull you away from your focus.
To fully harness the potential of your home workouts, it's essential to master the art of distraction elimination. A pivotal step is having open conversations with family members, kindly letting them know that you require uninterrupted workout time. Additionally, consider implementing tech-savvy tactics such as temporarily silencing notifications, muting your phone, and ensuring the TV remains switched off during your workout window. By proactively creating an environment that minimizes distractions, you're setting the stage for an uninterrupted and deeply productive fitness experience.
Making a good workout plan means deciding when you'll exercise. This helps you stick to your plan and stay healthy. You're not just making a plan, you're making a promise to yourself to get fit.
To make this promise stronger, think about writing down when you'll exercise in a journal or on your phone. This isn't just about writing things down – it's like a cheerleader that reminds you of how far you've come.
Planning things out carefully can bring you really good results. Write down what you'll do each day in your workout plan – it's not just a list, it's like a map that leads you to success.
This helps you stay focused because every exercise takes you closer to your big goal.
But wait, there's more! It's also like having a partner who helps you stay on track. When you know what you'll do in your workouts ahead of time, it's easier to stick to your plan.
Scheduling isn't just about picking times; it's like building a strong frame for your fitness journey. Combine this with writing about how you're doing, and you've got a powerful pair that keeps you excited, makes you stick to your plan, and moves you closer to your dreams!
Always Remember to Warm up and Recover
Studies show that warming up is the most important and indispensable part of every workout as it also increases muscle strength -risk of injuries is significantly less likely to occur, and your performance during your workout will be better. Start and end every workout by stretching to warm up the muscles.
Another option for warming up at home could be walking up and down the stairs or you might also find it helpful to put on your running shoes and do 15 minutes of house- or yard-work. It's a great way to warm up and get a little extra energy before beginning your workout.
Warmed-up muscles are more efficient, and the major training exercises are easier to perform because the body is prepared for them.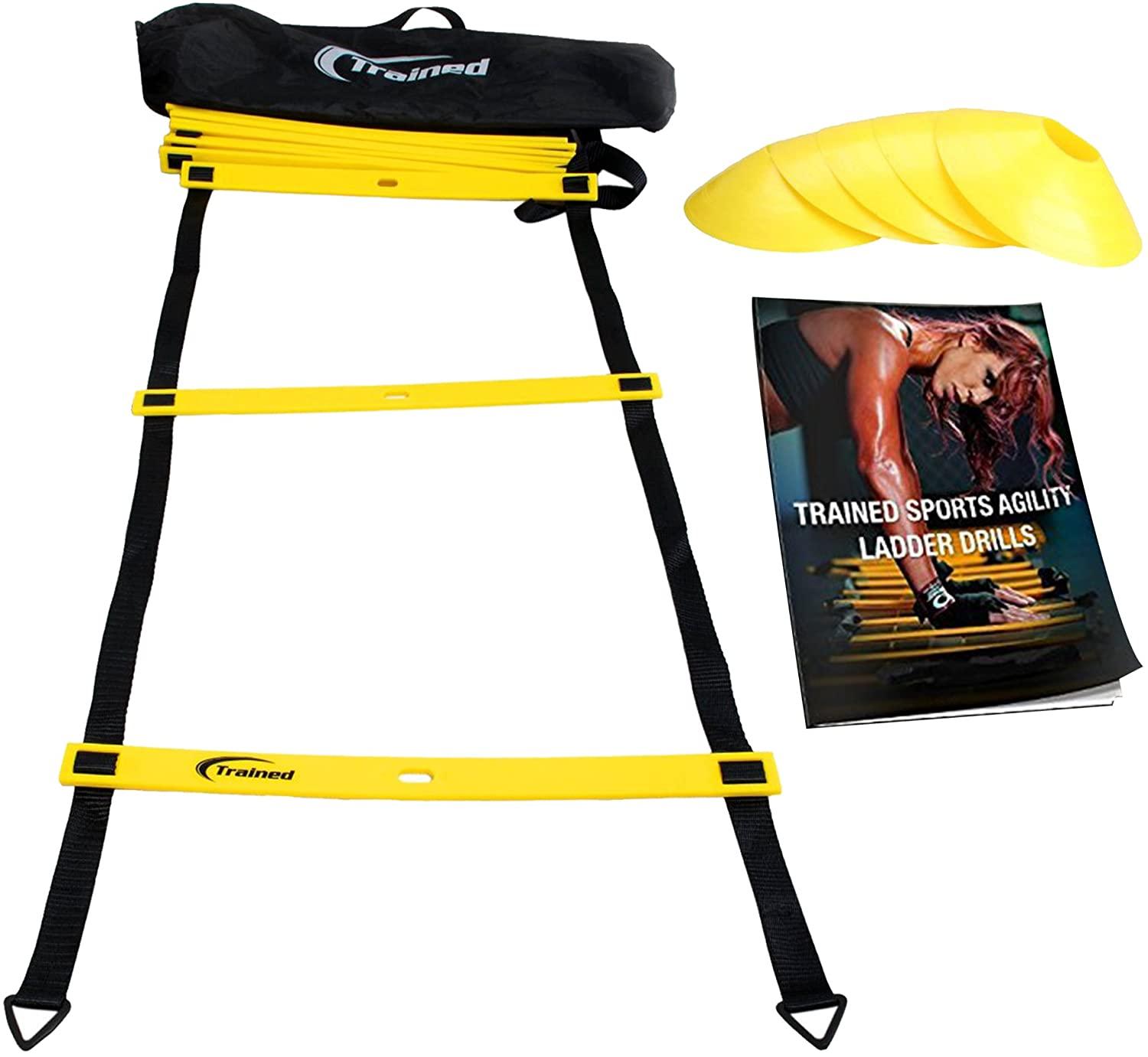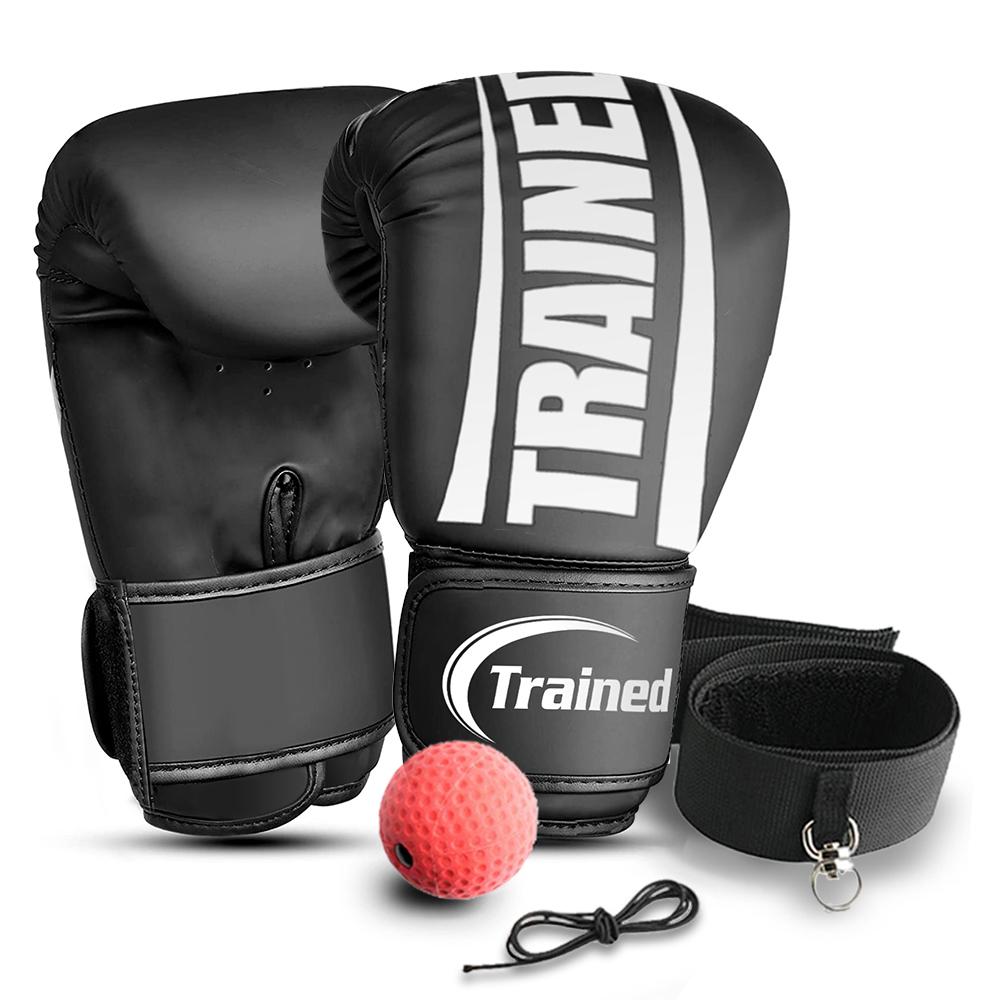 MaxxMMA Headgear, Boxing, MMA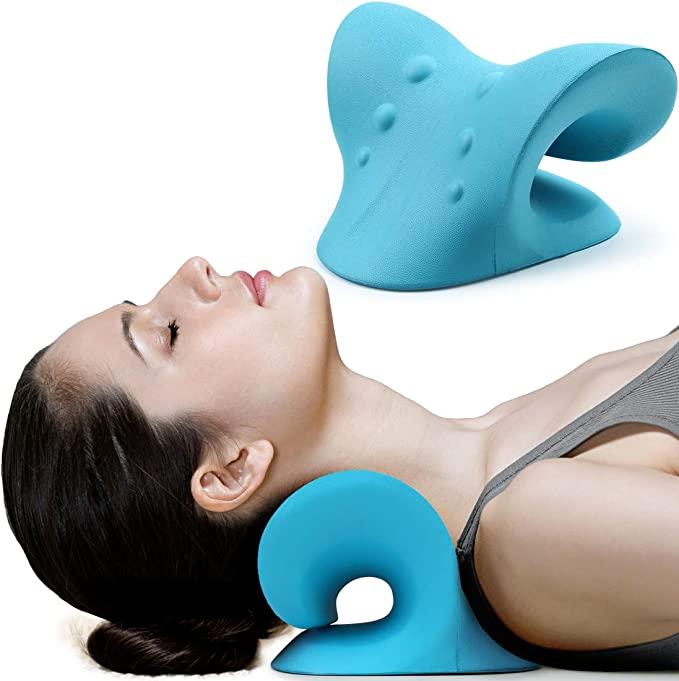 RESTCLOUD Neck and Shoulder Relaxer, for TMJ Pain Relief
Wear Something Nice and Comfortable
Wearing fitness clothes that offer both support and comfort makes you more confident about yourself or dressing like you're actually going to the gym will help you feel more like exercising when you're wearing athletic clothes.
Pick out clothes that feel good and comfy: When you wear workout clothes that give you the right support and feel cozy, it can make you feel better about yourself. Even dressing up like you're headed to the gym can give you that extra push to exercise.
And hey, don't forget about your feet! They're super important. Think about getting good, comfy running shoes that give your feet the support they need. Take some time to find out what kind of shoes are best for your workout. Your feet will thank you for it!
Try Exercising in the Morning
Thinking about when you do your exercises can help you understand your fitness journey better. If you have time in the early part of the day, doing exercises in the morning can be really good for you. It can change how you feel and make you healthier. Imagine this: the first sunlight painting the sky, your body waking up with movement, and your mind feeling proud of what you've done even after you're done.
Getting into morning exercises has lots of good things. It's like a special drink that helps your body use energy better – it makes your body burn calories faster all day. Also, it can make your mind and body feel like you've had a double shot of energy like in strong coffee. Your thinking gets sharper, and your body feels like it's ready for the day.
But sometimes, life doesn't match up with the early morning sun. That's when evening workouts can be great. They're like a second chance to do exercises. Even though it's not the morning, evenings can be a nice time for people who are busy during the day. They let you say goodbye to stress, use the energy from the day, and enjoy the good feeling that comes after a workout.
In the end, it's important to stick to your exercise plan, whether you start your day with exercises or finish it with them. Fit your exercise routine into your day, and feel good about how every workout – in the morning or evening – makes you healthier.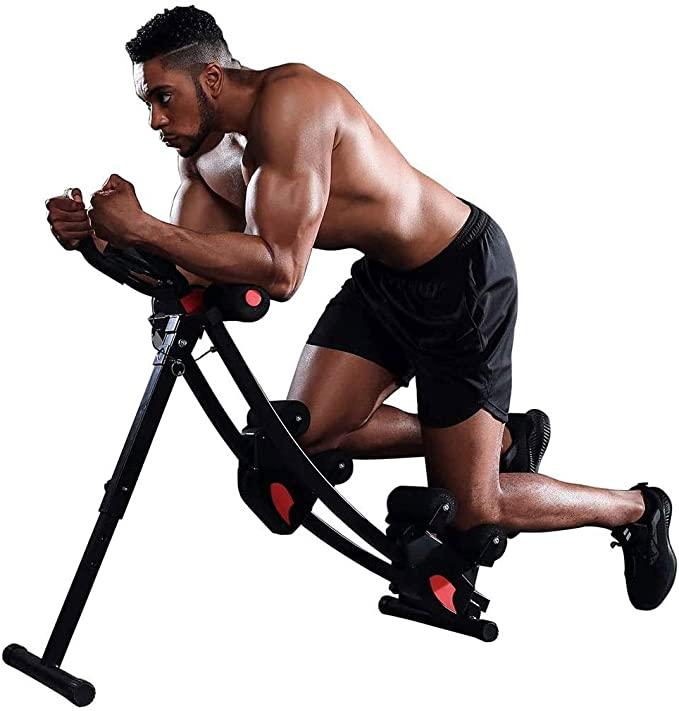 Fitlaya Fitness ab machine, Men & Women, Equipment for home Gym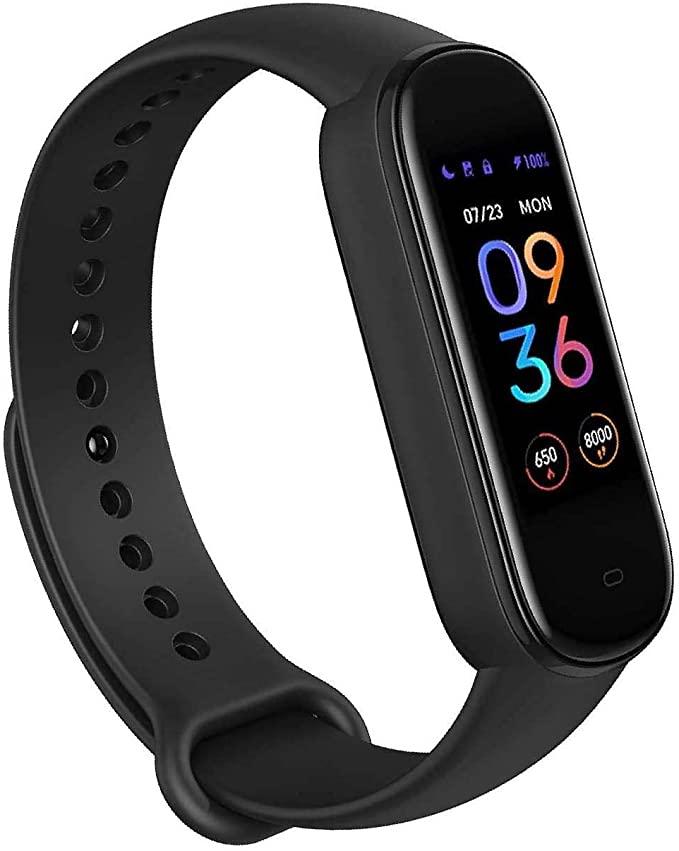 Amazfit Band 5 Activity
Fitness Tracker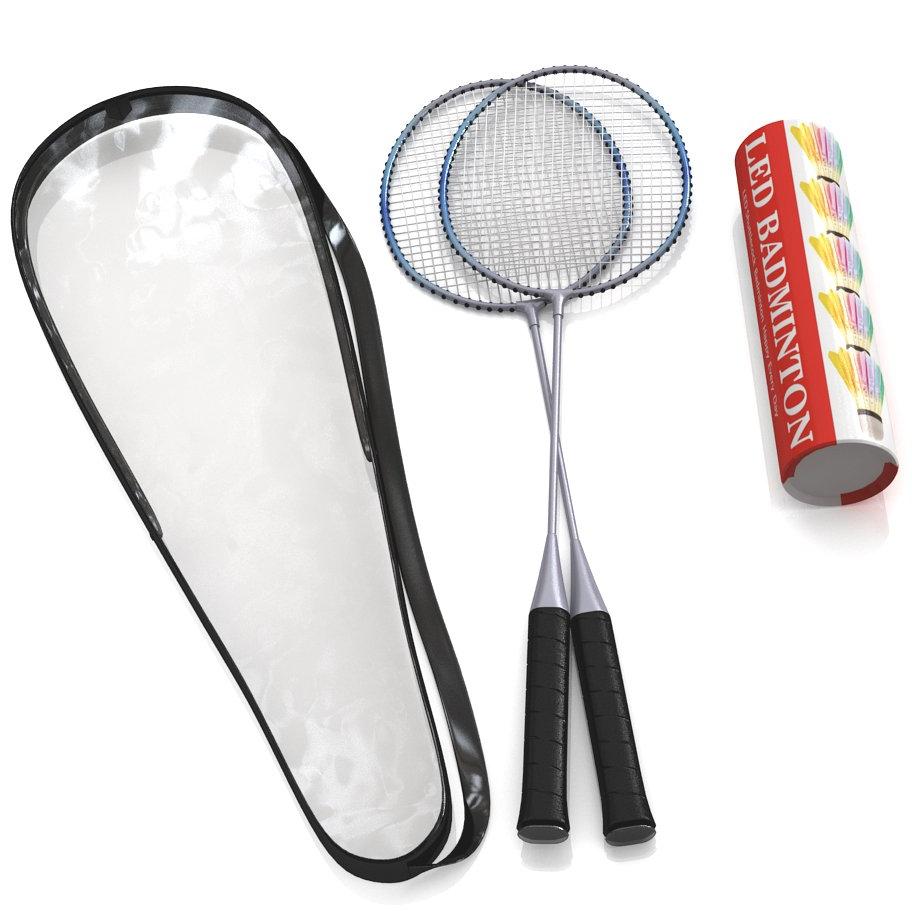 Trained Badminton Rackets
Water is a key element of fitness. It is very important, especially in hotter conditions to hydrate before you start exercising.
Replenishing your body with essential minerals will help allow it to run properly, which will increase your chances of achieving your exercise goals.
Home workouts are entirely customizable, time-efficient and cheap. Commit to the time and balance and simply trust the process!
You'll feel better, sleep better, be more confident and productive and be on your way to living a healthier life!