7  Fun Sports to Get Your Kids Moving!
If you are an active family or wanting to embark on the exciting journey of improving fitness and overall health as a family, you've landed in the right place!
In this guide, you'll discover easy, engaging activities that promote Fitness, Health, Fun, and most importantly, family bonding!
We've rounded up not just seven, but an extraordinary seven fun and exciting sports that will get your kids moving, keep them active, and help them develop essential skills - all while having a blast!
Basketball - Fun, Fitness, and Family Time
Basketball is more than just a sport; it's a fantastic way to keep your kids moving, and it's easy to set up right in your backyard or driveway. All you need is a hoop, a ball, and some enthusiastic players.
Benefits:
Physical Fitness: Basketball provides excellent cardiovascular exercise, enhances coordination, and builds strong leg muscles.
Teamwork: Playing together fosters cooperation and friendly competition among siblings and friends.
Hand-Eye Coordination: Dribbling and shooting improve motor skills.
Discipline: Understanding rules and practicing regularly instills discipline in young players.
Flag Football - Active Play with a Dash of Safety
If you want your kids to enjoy the thrill of football without the risk of tackling, flag football is the perfect choice. It's simple to set up in your backyard and provides hours of active play.
Benefits:
Safety: Unlike tackle football, flag football minimizes injury risks while providing the excitement of the game.
Cardio and Strength: Running, passing, and defending build fitness and muscle strength.
Strategy: Learning plays and tactics enhances cognitive skills.
Team Bonding: Playing flag football fosters strong bonds with peers and family members.
Kickball - Playground Classic for Family Fun
Kickball is a terrific game for families, friends, and kids of all ages. All you need is a rubber ball and a group of enthusiastic participants.
Benefits:
Social Interaction: Kickball promotes teamwork, sportsmanship, and cooperative play.
Cardio Exercise: Running the bases and kicking the ball provide great aerobic workouts.
Simplicity: It's easy to set up and can be played in various outdoor settings.
Skill Development: Kids improve their kicking and catching abilities.
Install a Hoop: Invest in a portable basketball hoop. These come with a base that can be filled with water or sand for stability.
Boxing - Discipline, Safety, and Fun
Boxing isn't just for professionals; it's an excellent sport for kids too. Don't worry; we're talking about non-contact, safe boxing that focuses on fitness and discipline.
Benefits:
Safety: Non-contact boxing is a safe way to teach children discipline, self-control, and respect.
Fitness: It improves endurance, strength, balance, and agility.
Confidence: Mastering boxing skills boosts self-esteem.
Focus and Concentration: Boxing requires intense focus, improving mental acuity.
Tennis - A Lifetime Sport for All Ages
While tennis might require a bit more investment in equipment, it's a fantastic sport for kids and families. You'll need rackets, tennis balls, and a tennis court (or a wall for solo play).
Benefits:
Hand-Eye Coordination: Tennis enhances fine motor skills and eye-hand coordination.
Fitness: Running around the court provides an excellent cardiovascular workout.
Independence: Tennis teaches kids how to be self-reliant on the court.
Friendly Competition: It encourages friendly rivalries and sportsmanship.
Football - The World's Most Popular Sport!
Football is a universal sport that offers both competitive and casual play options. You just need a ball, a couple of goals, and some open space.
Benefits:
Endurance: Football improves cardiovascular health with constant running.
Skill Development: Engaging in football provides an excellent platform for kids to enhance their ball-handling and coordination skills. Children not only improve their physical dexterity but also develop the cognitive abilities required to make split-second decisions on the field, contributing to their overall growth and sports proficiency.
Strategy: Learning how to work with teammates fosters strategic thinking.
Inclusivity: Football is a sport that welcomes players of all ages and abilities.
Badminton - Simple, Inclusive, and
Fun for All Ages
For a weekend sport that the whole family can enjoy, consider badminton. This easy-to-learn game promotes outdoor activity, especially when played in your garden or at the local park.
Benefits:
Inclusivity: Badminton is suitable for all ages, making it a perfect sport for family gatherings.
Agility and Reflexes: Quick reactions to the shuttlecock improve reflexes and coordination.
Friendly Competition: Healthy competition brings family and friends together.
Enjoying Outdoors: Encouraging kids to play outside fosters an appreciation for nature.
Ultimate Frisbee - High-Energy Fun
Ultimate Frisbee is a high-energy sport that combines elements of soccer, football, and basketball. All you need is a Frisbee and an open field.
Benefits:
Aerobic Exercise: Running to catch and throw the Frisbee boosts cardio health.
Agility and Coordination: Players develop quick reflexes and hand-eye coordination.
Inclusivity: Ultimate Frisbee is an all-inclusive sport that encourages diversity and teamwork.
Frequently Asked Questions
Can kids as young as 5-6 years old play basketball?
Absolutely! There are mini-sized basketballs and lower hoops designed for young children.
Are these sports safe for children?
Absolutely! Each sport mentioned can be adapted to ensure safety. Non-contact boxing, flag football, and badminton are designed for all ages.
What's the right age to start introducing sports to my kids?
The ideal age to introduce sports varies, but as a general guideline, most children can start basic sports activities around 3-4 years old. Keep it simple, fun, and age-appropriate to foster a positive association with sports.
How do I know if my child is interested in a specific sport?
Pay attention to their interests and passions. If your child expresses curiosity or admiration for a particular sport, it might be a sign. Alternatively, try out different activities and observe which ones they enjoy the most.
What's the role of safety gear in children's sports?
Safety gear is essential. Depending on the sport, gear can protect against injuries. It teaches children responsibility and sets the tone for playing safely. Make sure gear fits properly to ensure maximum protection.
How can I ensure my kids don't burn out from sports?
Balance is key. Encourage various activities, including non-sports ones, and be attentive to your child's feelings. If they show signs of exhaustion or disinterest, it might be time to reassess the level of commitment.
How can sports benefit my child's social development? Sports can foster teamwork, communication, and empathy. It's an opportunity for kids to learn how to interact with peers, understand rules, and handle both wins and losses. These skills are valuable for their social development.
Do these sports require a significant financial investment?
Not at all. Most of the equipment needed is reasonably priced and can provide years of fun. Plus, they're excellent investments in your kids' health and well-being. Soccer and Tennis require additional investment in equipment and court usage fees.
How can I encourage my kids to participate in these sports?
Lead by example. Join them in the activities, make it a fun family affair, and celebrate their achievements to keep them engaged and motivated.
By introducing your kids to these enjoyable sports, you'll not only keep them active and healthy but also create unforgettable family memories filled with laughter, competition, and bonding. So, gather your gear, get out there, and let the games begin!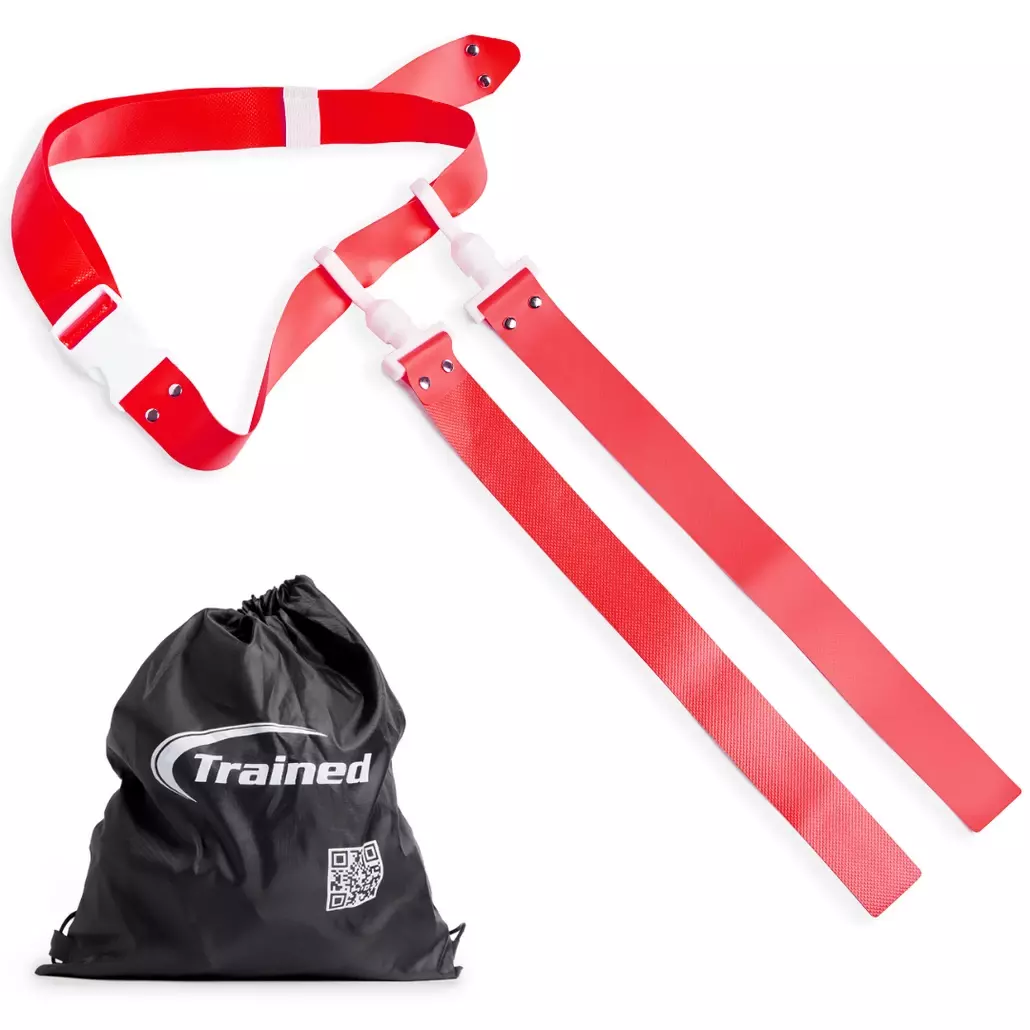 Trained Agility Ladder
With e-Book
PodiuMax Portable Football Trainer Throwing Net, 8ft x 8ft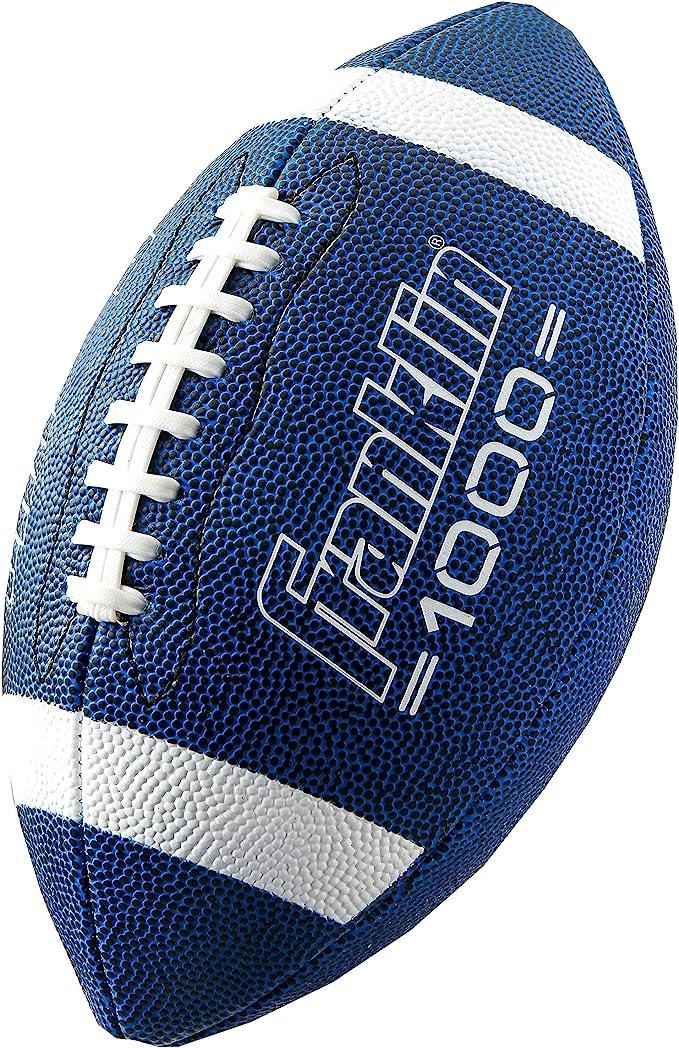 Franklin Sports Youth Footballs - All-Weather