Start 'Flag Football' Easily This Season – Ready to Join In?
Hey there, sports enthusiasts and thrill-seekers! It's that exciting time of the year when the sun is shining, the breeze is inviting, and the field beckons. Yes, you guessed it right - Flag Football season is upon us, and it's about to bring a whole lot of fun and fitness into your life.
In this blog, we're going to explore the joys of Flag Football, the simplicity of its equipment, how to get started if you're new to the game, what to expect, the basic rules to kick things off, and where to find more information to help you grasp the rules better.
So, gather your friends and family, let's dive right in!
Embrace the Simplicity:
One of the beauties of Flag Football is its simplicity. You won't need fancy or expensive gear to get started. Here's what you'll need!
Flags: Each player wears flags (attached by a belt) on their sides. These are the "flags" that opponents will try to pull to stop your progress.
Football: Of course, you'll need a football, preferably an official-sized one, to throw, catch, and carry across the field.
Your Backyard, Garden or a Field: Find an open area, like a park or a designated football field, and mark it with cones or use natural landmarks as boundaries.
Comfortable Athletic Attire: Dress in comfortable sportswear and cleats if you have them for better traction.
Friends and Family: Most importantly, bring along your friends and family to join in on the fun!
If you're new to Flag Football, worry not! It's a game that welcomes newcomers with open arms.
Here's how to kick-start your Flag Football journey:
Gather Your Team: Assemble a group of friends or family who are excited to play. Teams are usually 5-7 players per side.
Learn the Basics: Familiarize yourself with the rules of the game. Start with the basics like passing, catching, and flag-pulling.
Practice Drills: Begin with some simple drills to improve your agility, passing accuracy, and teamwork.
Watch Instructional Videos:
There are many online tutorials and videos that break down the rules and strategies of Flag Football. Look for videos on Flag Football fundamentals and gameplay.
What to Expect When Playing Flag Football:
Flag Football offers a mix of competitiveness and camaraderie. Expect to break a sweat, share some laughs, and enjoy thrilling moments on the field. It's a fantastic way to boost your fitness, work on your teamwork and communication skills, and stay active.
The Simple Rules of Flag Football:
The simplest game of Flag Football consists of 5 versus 5 players. One team is the offensive team, who will try to move the ball down the field, until they reach the end zone to score a touchdown.
The defensive team's goal is to block the other team from moving the ball and prevent offense from completing a touchdown.
You'll need to know the positions and rules that affect each position:
- The center passes (snaps the ball) to the quarterback to initiate plays
- The quarterback executes the first pass from the center to kickoff a play
- The wide receiver is stationed either on the left or right side of the quarterback to receive passes
- The running back runs the ball from the back
Common Flag Football Terms Include:
Line of Scrimmage - is an imaginary line across a field to separate opposing teams as they move into position to start a new play.
field – refers to the whole football game area where flag football is played. It is divided into yard lines and markers.
Endzone – is the last marker on the opposing side where touchdowns are scored.
Touchdown – is the end goal of an offensive team, and has the biggest number of points.
Markers – are parts of the field that determine where plays are restarted, whenever a ball is blocked.
Downs – whenever an opposing team is blocked, that is considered a 'down'. Each opposing team is given four downs or four "chances" to cover the distance to a specified marker, so that they can advance their play.
Start with Learning 1 Basic Play!
Flag football is no different from NFL tackle football and follows similar plays. Plays are game strategies where each team moves in a predetermined course of action to force a desired outcome.
An offensive team executes plays to advance and score a touchdown or for a while a defensive team does their own plays to block an attempt.
Examples of Outcomes Are:
To create space to pass the ball around, - to block the opponent, - or to defend the ball, among others.
There are at least 7 popular plays that you can learn as a flag football beginner. You can practice plays with your team without any opponents so that you can master running and passing skills needed for each strategic play.
After mastering all the known plays, you can even come up with your own, and have fun creating a unique strategy!
Watch a Video Animation of Flag Football Plays!
You can learn Flag Football plays with whiteboards and colored magnets but nothing beats watching simplified animated versions of football plays on the net. There you can easily see all official team positions from a bird's eye view, as all members move to execute plays.
Playing Flag Football can be a way for you to determine your own strengths, so it'll be more enjoyable to try out for each football position and see where you perform best!
Frequently Asked Questions
Is Flag Football suitable for kids?
Absolutely! Flag football is a great sport for kids, promoting physical activity and teamwork in a safe environment.
What's the difference between Flag Football and tackle football?
In flag football, players wear flags, and pulling a flag simulates a tackle, eliminating the need for physical contact.
Can I play Flag Football if I'm not very athletic?
Certainly! Flag football is inclusive and welcomes players of all fitness levels and abilities.
How long does a Flag Football game typically last?
Flag football games often last around 60 minutes, with two halves of 20-30 minutes each.
Is Flag Football a co-ed sport?
Yes, flag football is often played as a co-ed sport, and many leagues and teams encourage both males and females to participate together.
Are there age restrictions for Flag Football?
Age restrictions can vary depending on the league or tournament you join. Some flag football programs are open to participants of all ages, while others may have specific age divisions for youth, adults, and seniors.
What equipment do I need to play Flag Football?
To play flag football, you typically need a few essential items, including flag belts (with flags), a football, and suitable athletic attire, such as shorts and cleats. Some leagues may provide flags and footballs as part of the registration fee.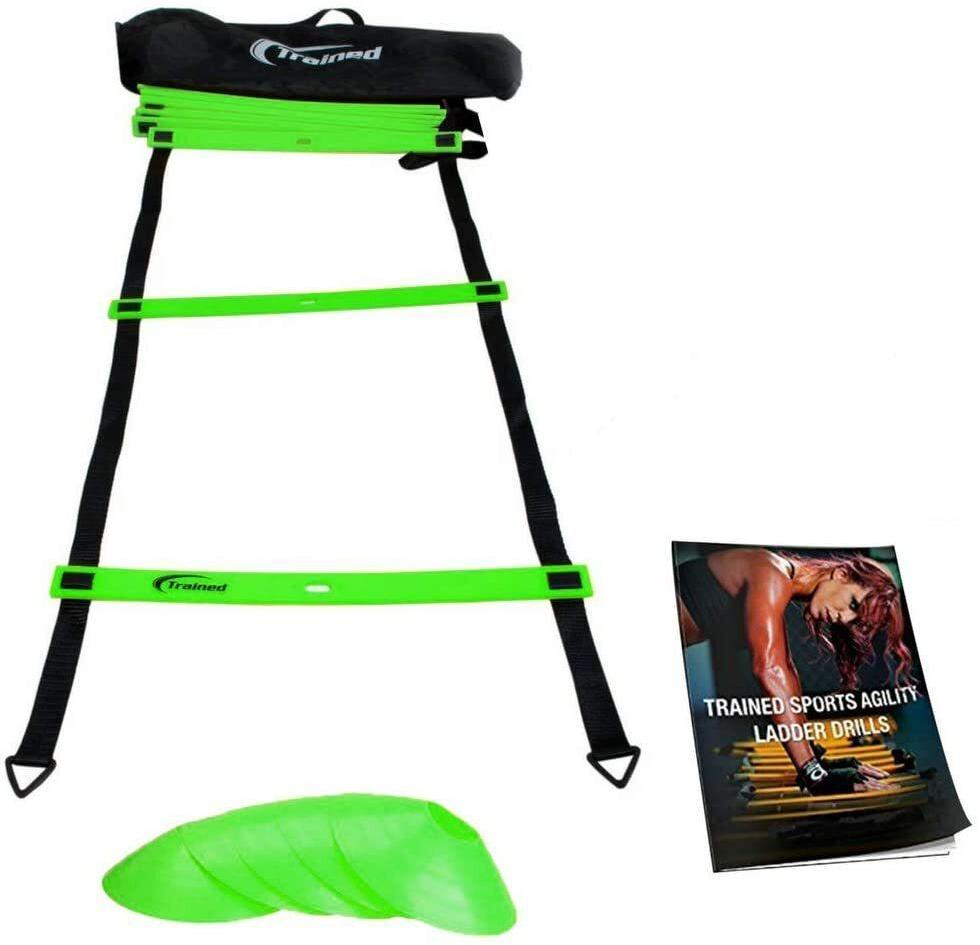 Trained Agility Ladder
With e-Book
PodiuMax Portable Football Trainer Throwing Net, 8ft x 8ft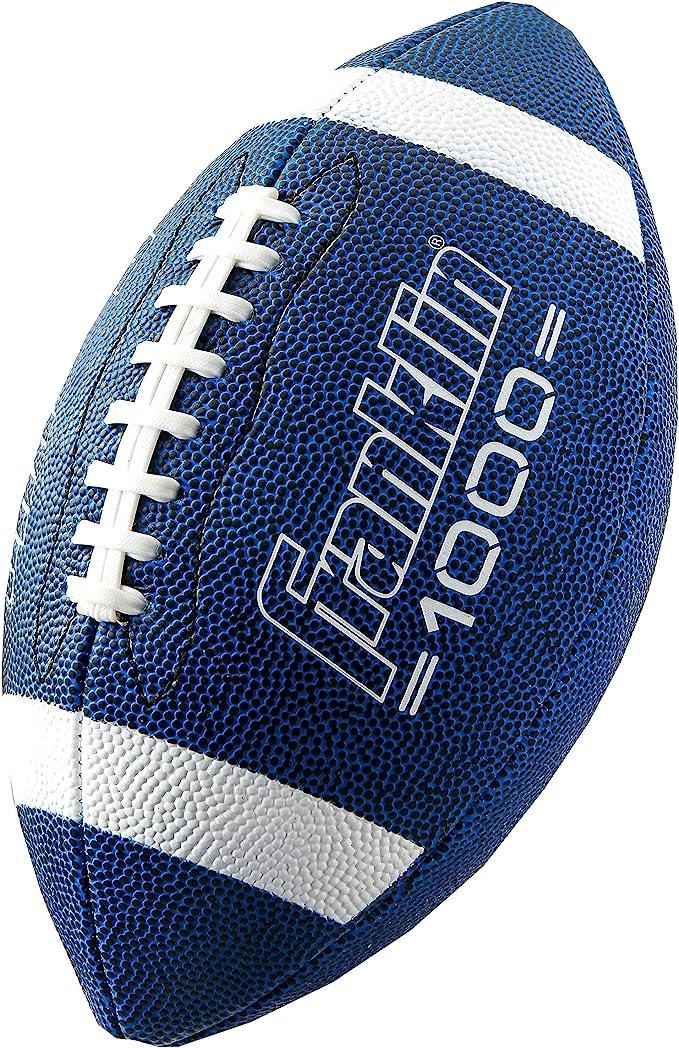 Franklin Sports Youth Footballs - All-Weather
The Bottom Line
Flag Football - Fun for All!
Flag football season brings joy, fitness, and bonding opportunities like no other. It's a sport that welcomes everyone, from seasoned athletes to beginners.
So, grab your flags, invite your loved ones, and experience the thrill of flag football. Whether you're aiming for touchdowns or simply enjoying the game, it's all about fun, fitness, and a little friendly competition.
Dive in, and let the Flag Football Season begin!
Check out our previous articles!
3 Fun Ways to Get in Shape with the Agility Ladder
How to Use the Agility Ladder to Gain More Stamina
3 Best Ways You Can Use the Agility Ladder To Meet Conditioning Goals